Ellen Bailey – President
Ellen worked for the City of Santa Rosa as the manager of Gang Prevention Services. Prior to working for the City, she was a founding member and co-director of Sonoma County ReLeaf. ReLeaf was a non–profit tree planting organization that trained and hired youth from disadvantaged communities in five counties. In retirement she has continued her commitment to youth, has served on the Board of Directors for SAY and was director and teacher with the R.E.A.L program, which provided ESL classes for adults in the Roseland community. She is currently the Chair of the Citizen Oversight Committee for Measure O, which is a Public Safety Tax Measure that funds the Youth Violence Prevention Partnership, as well as Police and Fire Department services.
---
Britney Urbanek – Vice President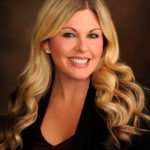 Britney Urbanek is the Vice President, Branch Manager at the Santa Rosa Mechanics Bank, where she manages customer relations, daily operations as well as personal and business lending activities. Britney started her career in finance at Chase Bank where she achieved high performance recognition as a private client banker. She has a Bachelor of Science Degree in Psychology from UC Davis and a Master's Degree in Organizational Development from the University of San Francisco. Britney is a member of Leadership Santa Rosa. On the weekends Britney enjoys playing recreational softball, volunteering and time with family.
---
Ryan Davis – Treasurer & Finance Committee Chair

Ryan Davis is a senior manager in the Assurance Services group of BPM LLP, one of the largest California-based accounting and consulting firms and ranking in the top 50 in the country. Ryan joined BPM following his graduation from Sonoma State University, where he graduated with degrees in both Accounting and Finance. Ryan has spent over a decade with BPM, serving both public and private companies in a variety of industries. In addition to serving his clients, Ryan enjoys acting as a mentor and coach to BPM's junior team members. In his free time, he enjoys traveling with his wife and dog, golfing, and skiing.
---
Kirstyne Lange – Secretary
Kirstyne Lange is CEO of KAL Consulting LLC and has dedicated her life to diversity, equity and inclusion. As a long-term resident of the San Francisco Bay Area, Kirstyne prides herself on her work creating and continuing important dialogues and policies of inclusion in education, government and law enforcement. She is a member of the Intersectional Antiracism Team at her alma mater, Mills College and runs KAL Consulting, her inclusivity consulting firm for the North Bay area. In her free time, Kirstyne spends her time coaching club volleyball and volunteering with the Sonoma County NAACP Chapter, Save Your VI (Title VI Advocacy), Wine County Young Democrats, and the Alumnae Association of Mills College and Alumnae of Color Committee.
---
John Chino – Strategic Relations Chair
John Chino is a member of the Leadership Team of Arthur J. Gallagher & Co.'s Public Sector Division and is responsible for the development of Public Agency Risk Management Programs. His expertise includes program design, marketing, consulting, implementation, and self-insurance administration and account oversight. John is a Certified Scholastic Risk Manager, and his team assisted with the formation of 13 public agency pools. John is a Trustee for the ALS Golden West Chapter, which provides needed services to people with ALS and raises awareness of the disease.
---
Erin Williams
Erin Williams is an AVP/Senior Learning Business Partner at Exchange Bank. Erin began her career at State Farm Insurance as a mail and file clerk and worked in various positions until she found her calling in Learning and Development. She went back to school as an adult learner to earn her Bachelor of Arts with honors in Management from Saint Mary's College. Erin moved to Exchange Bank in 2005 and plays a key role in multiple facets of learning and training including retail, compliance, project support and leadership. Outside of the office, Erin enjoys spending time with her family, snuggling her pug Minnie and working in the garden.
---
Ilene Fortune
Ilene has worked in Northern California schools for over 15 years, collaborating with communities to build peaceable, equitable schools that are grounded in restorative, trauma-informed systems and practices, social justice and racial equity, and social-emotional learning and youth development. Ilene has a masters in education, focused on Peaceable School Communities, and is a certified Trauma Informed Education Specialist. She is the Community School Manager at an elementary school in Oakland, as well as a former trainer for Community Matters.
---
Manuel Tah Pech
In his own words: "I am very eager and interested in joining the Board for Community Matters as I have had experience with being on a board with Latino Service Providers (another non-profit in Sonoma County). My knowledge from being in the Safe School Ambassadors program and taking part in events for Community Matters for over four years has allowed me to grip onto the main goal and purpose for the organization of Community Matters as a whole. Being on the Board will aid me in the long run as I am very captivated by the idea of aiding my community not only through the law but as well as advocating for everyone to be able to find their own voice."
---
P. L. Maillard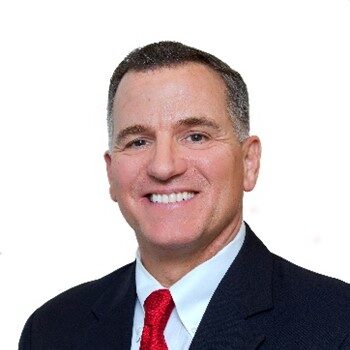 Paul-Louis, or 'P.L.' as he is known in professional settings, has served as the Medical Group Administrator (M.G.A.) for the Kaiser Permanente, Santa Rosa Medical Center since February of 2018. As the chief administrator for The Permanente Medical Group (TPMG), P.L. serves as the administrative partner for TPMG's Physician in Chief (P.I.C.) for Santa Rosa, Dr. Michael Shulman. Together, they lead a team of 1,500+ employees and over 400 physicians.
P.L began his career as a physical therapist working in Acute Rehabilitation settings where he specialized in the treatment of neurological diagnoses including traumatic brain injury, spinal cord injury, and stroke.
P.L attended the University of California, Berkeley as an undergraduate, and earned his Master's in Physical Therapy (M.P.T.) from the University of California, San Francisco. He also has a Master's in Healthcare Administration (M.H.A.) from U.O.P and completed the Kaiser Permanente Executive Leadership Program (E.L.P.) at the Harvard Business School.
P.L. lives in Healdsburg and is the father of three grown daughters. He is an avid animal lover, and has volunteered with Forget Me Not Farms – Animal Rescue & Youth Mentoring Program as well as having served on the Northwest board of directors for Canine Companions for Independence. He is also currently a board member of the Boys and Girls Club of Sonoma and Marin, The North Bay Leadership Council and the County of Sonoma Cradle to Career program.
---
Drea Schulze
Drea Schulze has spent the last decade and a half running the back end of local advertising and marketing agency The Engine is Red. Currently, in her role as Vice President of Operations, she leads the charge on all things Finance, Human Resources, Facilities Management, and Special Projects. Drea believes in focusing on the humanity of business, and that if you support employees as whole people rather than just producers you will ultimately get better quality output and increase the general productivity of any team. Drea has previously served on the board for the Wednesday Night Market and enjoys various volunteer opportunities in the community and for her 9-year-old twin's sports and activities. Through her own challenges in high school and her work with youth groups in the area, Drea has seen firsthand the need for empowering and educating our youth to break many of the damaging stereotypes school-age children face each and every day. Community Matters is doing just that – through their Safe School Ambassadors flagship program and their "inside-out" approach to their curriculum they are arming our youth with the tools they need to set the course for a better tomorrow, something Drea very much looks forward to supporting through her work on the Board.
---
Tramaine Austin-Dillon
Tramaine Austin-Dillon is a manager in the Office of the President: Diversity, Equity & Inclusion at Sonoma State University. He passionately supports students from underrepresented backgrounds, promoting their personal, social, and academic success in and out of the classroom. Tramaine is a first-generation student who earned his Bachelor of Arts degree at Washington State University in Communications, with a minor in Comparative Ethnic Studies, and a Master of Arts in Student Affairs Administration from Michigan State University. He currently serves as Chair for the City of Rohnert Park Planning Commission and looks forward to supporting the mission of Community Matters.
---