Ellen Bailey
Ellen worked for the City of Santa Rosa as the manager of Gang Prevention Services. Prior to working for the City, she was a founding member and co-director of Sonoma County ReLeaf. ReLeaf was a non–profit tree planting organization that trained and hired youth from disadvantaged communities in five counties. In retirement she has continued her commitment to youth, has served on the Board of Directors for SAY and was director and teacher with the R.E.A.L program, which provided ESL classes for adults in the Roseland community. She is currently the Chair of the Citizen Oversight Committee for Measure O, which is a Public Safety Tax Measure that funds the Youth Violence Prevention Partnership, as well as Police and Fire Department services.
---
John Chino
John Chino is a member of the Leadership Team of Arthur J. Gallagher & Co.'s Public Sector Division and is responsible for the development of Public Agency Risk Management Programs. His expertise includes program design, marketing, consulting, implementation, and self-insurance administration and account oversight. John is a Certified Scholastic Risk Manager, and his team assisted with the formation of 13 public agency pools. John is a Trustee for the ALS Golden West Chapter, which provides needed services to people with ALS and raises awareness of the disease.
---
Ryan Davis

Ryan Davis is a senior manager in the Assurance Services group of BPM LLP, one of the largest California-based accounting and consulting firms and ranking in the top 50 in the country. Ryan joined BPM following his graduation from Sonoma State University, where he graduated with degrees in both Accounting and Finance. Ryan has spent over a decade with BPM, serving both public and private companies in a variety of industries. In addition to serving his clients, Ryan enjoys acting as a mentor and coach to BPM's junior team members. In his free time, he enjoys traveling with his wife and dog, golfing, and skiing.
---
Alison Fisk
Alison Fisk is the Director of Perioperative Services at Kaiser Permanente. She joined KP in 2005 and has worked as a Registered Nurse in the CCU and the OR, and as a Nurse Manager. Alison has coordinated Critical Events Trainings with simulations and created a service specific on-boarding education plan for nurses being hired into the OR. She received her Fine Arts- Theatre B.F.A. from the University of Colorado and her Nursing A.D.N. at El Camino College. She received her Nursing M.S.N. at the University of Phoenix. Alison loves traveling with her husband, is a huge dog lover, and enjoys sports such as golf and volleyball, and gardening.
---
Aaron Friedman
Aaron Friedman is the CEO of Germaricorp, the parent corporation of Signarama, and owner of the Santa Rosa Signarama franchise. Aaron has an extensive background in business consulting and management, and studied engineering at Rutgers. He supports many local nonprofits through his business and personally, and serves on the Santa Rosa Metro Chamber's Board of Directors. He was a past Chair of the Young Professionals Network and is a graduate of Leadership Santa Rosa. He recently partnered in a new venture, Emerge Rebuild, as a consultant for the rebuild efforts in Sonoma County after the devastating 2017 Sonoma County Wildfires, along with Rebuild Redding/Shasta. Aaron is an avid cyclist, enjoys travel, and lives in Windsor with his wife and teenage daughter.
---
Stephanie Barber Hess – Board Treasurer and Secretary
Stephanie Barber Hess is a partner at Friedemann Goldberg Wargo Hess LLP. Her legal practice primarily involves litigating business, banking, commercial, probate, and bankruptcy disputes. Stephanie focuses her practice on analyzing and advocating her clients' legal and policy positions. Stephanie received her Bachelor of Science degree from the University of California, Riverside, and received her law degree from Southwestern University School of Law, cum laude, working as an extern clerk with Los Angeles Superior Court. Stephanie is active on several boards and councils in Sonoma County, and has been recognized by community and civic organizations for her work. She was named one of the top Women in Business in the North Bay in 2015 by the North Bay Business Journal. She is also active with Sonoma County Women in Law and the Sonoma County Bar Association.
---
Kirstyne Lange
Kirstyne Lange is CEO of KAL Consulting LLC and has dedicated her life to diversity, equity and inclusion. As a long-term resident of the San Francisco Bay Area, Kirstyne prides herself on her work creating and continuing important dialogues and policies of inclusion in education, government and law enforcement. She is a member of the Intersectional Antiracism Team at her alma mater, Mills College and runs KAL Consulting, her inclusivity consulting firm for the North Bay area. In her free time, Kirstyne spends her time coaching club volleyball and volunteering with the Sonoma County NAACP Chapter, Save Your VI (Title VI Advocacy), Wine County Young Democrats, and the Alumnae Association of Mills College and Alumnae of Color Committee.
---
John Meislahn – Board President
John Meislahn has over 25 years experience in banking and commercial lending and currently works at Pisenti & Brinker LLP as the Director of Business Development. In John's role he manages bringing new business into the firm, marketing, and community involvement. John was formerly with Exchange Bank for 20 years as Vice President and Manager of Business Development. A graduate from UCLA with a BA in Sociology and Minor in Business, John also holds a Masters Certificate from Pacific Coast Banking School at the University of Washington. John is very active in Sonoma County as he holds board member positions with the Sonoma County Alliance and Wild Oak Saddle Club. John is also Past Board Chair at Social Advocates for Youth and now sits on their Advisory Board. He is on the Sonoma County Library -OPEB committee, is an Adjunct Lecturer at Sonoma State University-Sales and Marketing, was the 2014 Sonoma County Non-Profit Leader of the Year and the Past President RP 20/30 Club. John lives in Santa Rosa with his wife and two teenage children. When he is not working, he enjoys traveling, reading and drinking fine Sonoma County Wines.
---
Emily Menjou – Board Vice President
Emily Menjou currently serves as Vice President and Personal Trust Fiduciary Manager within Exchange Bank's Trust and Investment Management. Emily began her career with Exchange Bank in 2002 and began specializing in trust services in 2007. Emily holds a Bachelor's Degree in Business Administration – Finance from Sonoma State University and holds the designation of Certified Trust and Financial Advisor through the Institute of Certified Bankers. She has also completed several graduate level tax classes at Golden Gate University in pursuit of a Graduate Certificate in Estate Planning. A Sonoma County native, Emily married her high school sweetheart and has a young son. As a parent, Emily is passionate about improving the safety, comfort and wellbeing of children within our community and beyond.
---
Tiffani Montgomery
Tiffani Montgomery has over 16 years of marketing and development experience and has worked in the nonprofit and private sectors. She currently works as the Community Relations Director for the Community Child Care Council of Sonoma County (4Cs). She has an A.A. in Administration of Justice from Santa Rosa Junior College and is a graduate of Leadership Santa Rosa Class 31. Tiffani is actively engaged in the Sonoma County community and serves on numerous boards and committees. She is past president and a member of the Active 20-30 Club Redwood Empire #1029, currently serves as a Region 5 Director for Active 20-30 US & Canada, is on the Leadership Santa Rosa Steering Committee for the Santa Rosa Metro Chamber and is the President of Leadership Santa Rosa Alumni Association. In 2013 she received the Forty under 40 award and in 2015 & 2018 a North Bay Business Journal Nonprofit Leadership Award. Tiffani is also a mother of a high school senior.
---
Manuel Tah Pech
In his own words: "I am very eager and interested in joining the Board for Community Matters as I have had experience with being on a board with Latino Service Providers (another non-profit in Sonoma County). My knowledge from being in the Safe School Ambassadors program and taking part in events for Community Matters for over four years has allowed me to grip onto the main goal and purpose for the organization of Community Matters as a whole. Being on the Board will aid me in the long run as I am very captivated by the idea of aiding my community not only through the law but as well as advocating for everyone to be able to find their own voice."
---
Tony Shira
Tony Shira is the Chairman, co-founder and CEO of W Real Estate. He is a real estate, health care, cosmetics, natural foods, and financial services entrepreneur, currently holding ownership in several private companies in each of those industries. Tony works in close coordination with these entities and his fellow co-founders on management, financial planning and forecasting for the businesses. He has led fundraising for future expansion efforts in most of these, helping to ensure that the companies continue to thrive amid rapid industry and regulatory changes. He is also a founder and Chairman of the J and P Firm, a cosmetic and beauty supply manufacturer. W Real Estate, along with its affiliates 5th Street Financial and W Property Management, are real estate and financial services corporations with seven offices employing hundreds of licensed agents and staff in the industry. In addition, Tony serves on a renowned San Francisco based Philanthropic Advisory Board, as well as having been a volunteer with Choices, United Way, Habitat for Humanity, Junior Achievement, and the Catholic Youth Organization. Tony holds a Bachelor's degree in business finance and accounting from Sonoma State University.
---
Britney Urbanek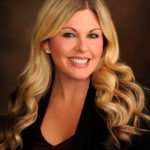 Britney Urbanek is the Vice President, Branch Manager at the Santa Rosa Mechanics Bank, where she manages customer relations, daily operations as well as personal and business lending activities. Britney started her career in finance at Chase Bank where she achieved high performance recognition as a private client banker. She has a Bachelor of Science Degree in Psychology from UC Davis and a Master's Degree in Organizational Development from the University of San Francisco. Britney is a member of Leadership Santa Rosa. On the weekends Britney enjoys playing recreational softball, volunteering and time with family.
---