We are proud to introduce you to our talented team of trainers. These dedicated individuals deliver a broad range of programs and services, which include:
powerful, interactive and inspiring trainings, workshops and seminars;
dynamic, informative and motivating presentations;
program development, individualized consultation and hands-on support.
Our independently contracted trainers are united in their quest for empowering youth and creating restorative environments that are safe, inclusive and welcoming to all.
---
Alejandro Vilchez, B.A.
Alejandro is a seasoned and recognized leader in the field of violence/gang prevention for over 20 years. He is a highly sought facilitator, trainer and public speaker with the ability to engage and capture audiences in a fun yet focused manner in English and Spanish. His areas of concentration are conflict resolution, youth leadership, neighborhood participation and organizational development. He has coordinated national gang peace  summits, co-founded the anti-bullying program KLEAR (Kids Learning Empathy and Respect), structured multiple gang mediations and developed the Strengthening Neighborhoods Program, that is now a model for law enforcement and neighborhoods working together to reduce street violence. He is also a founding member of the San Mateo County Violence Prevention Network. He has served in multiple roles as a direct service provider, community liaison, grant writer, executive director and school administrator.
Today he serves as a consultant and contractor to schools, local governments and non-profit organizations seeking support in the areas of safe campus climate, team building, neighborhood revitalization, violence prevention and cultural humility. His approach is based on the belief that communities become safer through interpersonal communication, cultural understanding, personal responsibility and community engagement.
Known as "Mr. HOMiE" (Helping Others Move into Excellence) around his local community, he acknowledges young people as they are and helps them see past their current circumstances towards a positive and life affirming future.  Alejandro is native to the SF Bay Area and earned two Bachelor Degrees from Bethany University (Cross-Cultural Communications) and Notre Dame de Namur University (Human Services).  He loves baseball, classic Chevy's and all things C.S. Lewis.
---
Eric Rubin
Eric is a youth trainer and performer. He has applied theater as a tool for social change in prisons, youth centers, and with Colombian refugees in Latin America. He currently works with Community Matters delivering Safe School Ambassadors® trainings in schools around California and the country. He has also worked for diverse non-profits including the UN High Commissioner for Refugees, Groundswell, Salsa Labs, and Global Giving. As a comedic performer he has recently appeared in SF Sketchfest and Sacramento Comedy Festival. He is a Summer 2017 RAW resident artist at Safehouse for the Arts in San Francisco. Eric has also taught and performed improv and musical comedy on three continents with ImprovBoston, Washington Improv Theater, La Liga Tica de Improvisacion (Costa Rica), and Sexy Mugshots Comedy (Indonesia). He has a BA from University of Michigan and an MA from American University.
---
Evan Phillips
Evan Phillips is a self described "humanist", with deep roots in community building, diverse cultural exchanges, and social activism.
With an eclectic career background, including professional services in the fields of youth empowerment, organic foods, music/entertainment, and digital media, Evan has forged the opportunity to familiarize himself with a multitude of social customs, and the nuances of various subcultures. Communicative, fluid, and adaptable, he prides himself on applying his dynamic background to building bridges amongst groups of people. Also a proud father, Evan sees the work done at Community Matters as the most direct and influential way to cultivate a future generation of peace agents.
---
Helen Calabria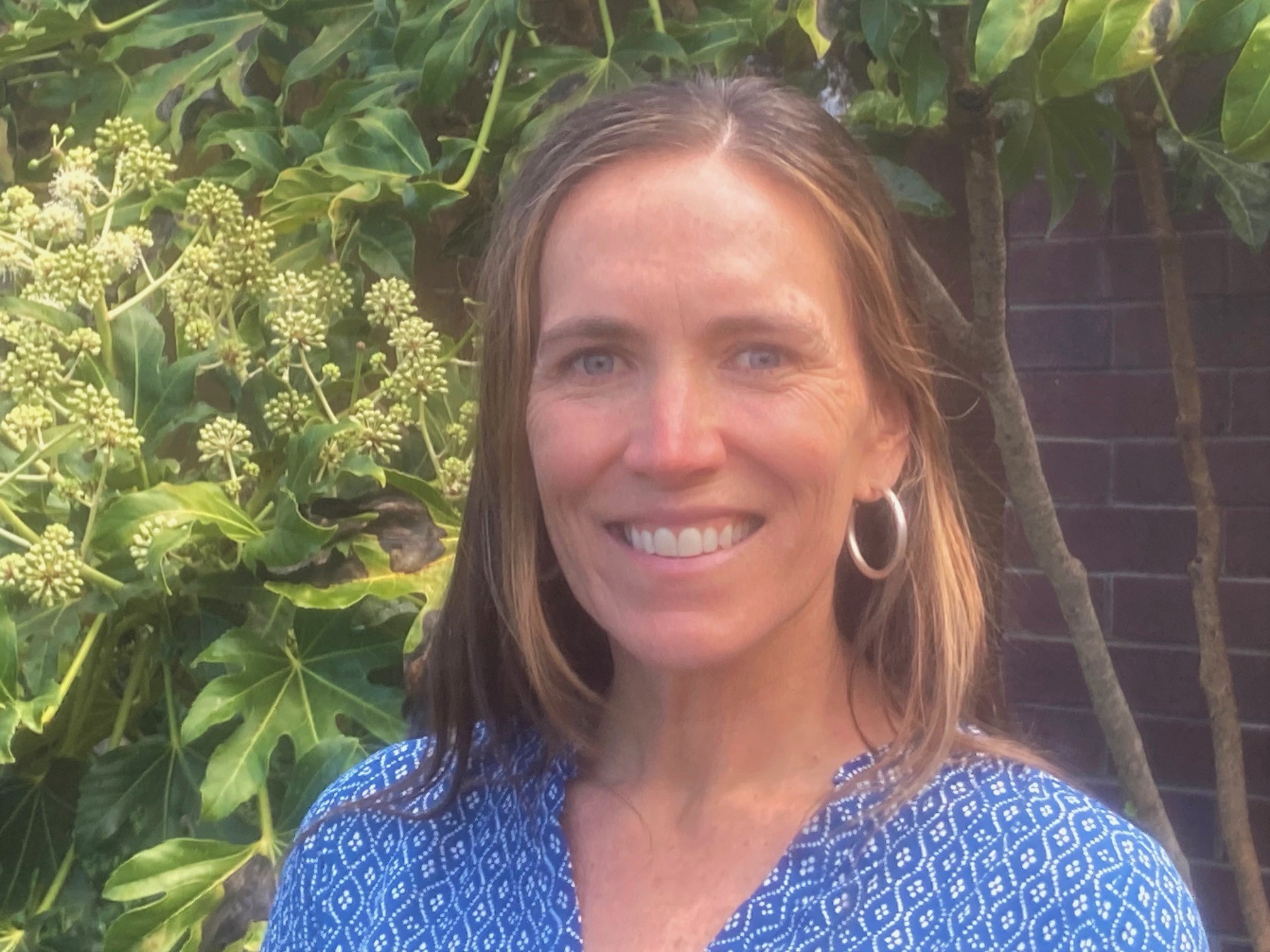 Helen Calabria brings great passion and experience to her work as Trainer for the Safe School Ambassador Program. Helen has years of experience as a classroom teacher, parent educator, and educational leader. She believes and knows that students and educators can play a vital role in effecting positive change in their school communities when given the tools and support.
A native of California, Helen received her BA in American Studies and Journalism from the University of California at Santa Cruz in 1998. She completed her California English Teaching Credential and Masters in Education from San Francisco State in 2004.
While in graduate school, Helen taught English and Social Studies at a charter middle school in Oakland. As part of her leadership role at the school, Helen facilitated the school's cultural reform process, with the particular goal of reducing the level of violence and bullying at the school. For her Masters Field study, Helen developed and taught curriculum that empowered students to research and positively address problems of 'gang culture' in their community.
After 4 years teaching in Oakland, Helen lived and taught in Spain for a year, where she became fluent in Spanish. She then returned to the San Francisco Bay Area where she worked as a trainer, classroom teacher (middle and high school), private instructor, and administrative lead.
Helen now lives in Seattle with her family, including two daughters (ages 8 & 10). In additional to being a mom & a Trainer for Community Matters, Helen provides parent education to members of the Seattle area community via her role as a Parent Education Instructor for North Seattle Colleges.
Helen enjoys facilitating group work, community building, and cooperative social skills among people of all ages and backgrounds. She is proud and honored to be a member of the Community Matters Team!
---
Jacqueline Keywood
Jacqueline Keywood is a mediator and facilitator with more than 10 years of experience working with youth and adults. She is driven by a desire to resolve conflicts non-violently and to create deeper understanding between parties, one conversation at a time.
Jacqueline served on the board of Recourse Mediation Services in Santa Rosa, CA. until 2010, and continues to volunteer for the non-profit regularly. She is a community mediator in addition to coaching and training for various mediation organizations.
---
Jaquiel Bullock
Jaquiel decided to get involved in community advocacy programs at an early age. During his adolescence, he and his childhood friends collectively struggled through the growing pains of a city lacking in resources, motivating Jaquiel to advocate for the well-being of his community.
Over time, Jaquiel found his purpose in inspiring his fellow students, teachers, and colleagues. He worked to actively enhance education programs in schools throughout New York State as he pursued his education. Over the course of his college career, he would serve as a youth enrichment specialist, youth counselor and community organizer, becoming a full-time student advocate in not only the community he grew up in but communities around the world. After several years of student advocacy he moved on to become the director of a Mindfulness Center in Westchester, NY. His passion for service, access to education and leadership development has led him to speaking engagements with founders of multinational organizations, governors and mayors. Most recently, he published a TEDx talk in February 2019.
Jaq continues to use his gifts as an orator, writer, and community advocate to guide students in the next phases of their lives and hopes to inspire those passions early in the students he works with as a trainer with Community Matters.
"Education is the passport to the future for tomorrow belongs to those who prepare for it today"
---
John Linney, M.A.
John Linney holds an M.A. in Communication and is Executive Director of Impact Coaching and Speaking, Inc. He is considered a master speaker and trainer with a participatory approach to learning and a speaking style described as engaging, authentic and energizing. Impact Coaching & Speaking provides services that develop the clarity, powerful skills, and positive relationships needed to create a positive and productive working environment.
As a "climate control specialist," he has provided services and training on organizational climate issues and youth development to over 375 educational institutions, community partnerships, businesses, and not for profit organizations throughout the United States and Mexico. His international experience has equipped him with a high level of cultural competence and the ability to be effective in diverse environments. John has also served as a staff member in public and private schools and colleges and as a youth development educator since 1997.
John is passionate about creating positive, healthy and safe youth climates that tap into young people as allies in preventing cruelty and violence in schools. He has been the keynote speaker at several events and conferences and has been a featured guest on numerous local and national television and radio programs in the U.S. and Mexico including C-SPAN, Univision, and National Public Radio. As a Senior Trainer for Community Matters, he has worked within the Safe School Ambassadors model since 2002. John has developed several publications on the subjects of youth development and organizational improvement and is co-author of the book, Safe School Ambassadors: Harnessing Student Power to Stop Bullying and Violence.
---
Kristi Trader, M.S.
In her thirteen plus years of experience, Kristi has facilitated executive consulting and team development services to the Department of Veterans Affairs, Chambers of Commerce, elementary, middle and high schools, colleges and universities, hospitals and healthcare organizations, dental practices, software and eLearning design companies, financial institutions, churches, and spiritual organizations.
Kristi graduated summa cum laude from Concordia University with a Master of Science in Organizational Leadership and Administration. She also holds a Bachelor of Arts in Organizational Management from Spring Arbor University, and an Associate of Arts from North Central University.
Her specific expertise includes developing peer leadership, and building healthy relationships through effective communication and understanding diversity. Kristi has integrated these concepts into curriculum for all ages, cradle to career, with the intent of building educational cultures that are happy, healthy, and whole.
---
Laurie Stanton
Laurie has 34 years of experience in education, as a classroom teacher for grades K-8, overseeing county-wide safe school climate initiatives and programs, and is currently teaching in higher education in liberal studies and teacher credential programs. Laurie has formal training in Restorative Practices through the International Institute of Restorative Practices (IIRP). She has been training with Community Matters since 2008 where her work is directly aligned with her beliefs in creating and maintaining a safe and kind place to learn in school.  
Laurie pulls from her long experience working with diverse student bodies to help participants gain fluency in Restorative Practices. Sharing her vast classroom and site experiences, knowledge, and expertise has greatly aided her participants' ability to lean into the understanding of the content and how to specifically apply the learned strategies to their own site's culture and environment.  
Laurie continues to incorporate and model Restorative Practices with her adult students. Through this modeling, it is her hope that the next generation of teachers will prioritize and incorporate relationship-building with each student; that they believe the key to a safe and kind classroom culture, school climate, and community is incorporating community building circles.  
---
Lewis Keys
Lewis Keys is a native of Dallas, Texas, and is a graduate of Wiley College, a small, historically black college in East Texas.
Upon graduation from Wiley College, and into his graduate studies at Southern Methodist University, Lewis has served in various youth development, leadership, and mentorship capacities where he has proven time and time again that his heart for youth and young people is genuine. Over the past 13 years, he has served in organizations such as the Upward Bound TRiO Program, Boys and Girls Clubs of Greater Dallas, The Community Council of Greater Dallas, Boys and Girls Clubs of Greater Sacramento, The California Army National Guard Child and Youth program, and most recently with the American Red Cross.
Most notably, Lewis has had the privilege to plan and execute national youth conferences that focused on helping young people to discover their purpose. He has also trained countless young people in the areas of resiliency, and has publicly shared in front of audiences of 5,000 where he sought to help them "unlock" what's within!
Lewis Keys' passion can only be achieved through the support of his loving wife, Shontey, and his five beautiful children.
---
Lidia Lopez, M.A.
Lidia López was born and raised in Los Angeles, California. Believing strongly in education, she studied one year in Spain and graduated from Sonoma State University with a Bachelor's degree in Liberal Studies and Spanish and a Master's degree in Educational Psychology.
Lidia's passion and commitment arise from her personal experiences as a low-income and first generation student, and have guided her to work with youth. She has taught at both the elementary and high school level. She has also served as a Peer Advisor, Bilingual E.S.L. and Special Education Teaching Assistant, Residential Group Home Counselor, Seminar Facilitator, Ropes Course Facilitator, and Summer Academy Supervisor. She has additionally worked as the Executive Director to the Latino Student Congress at Sonoma State University where she conducted high school student outreach promoting higher education through the planning and administration of cultural and educational events, seminars, and discussions.
Lidia has worked as an Academic Counselor for the 3-1-3 & Upward Bound Programs at Sonoma State University where she supported 9-12th grade students from thirteen Sonoma County high schools in their preparation for, transition to, and graduation from a four-year college/university. She has presented workshops to students, parents and community members on personal development, college preparation and the college application process. Lidia has worked as a Community Outreach Consultant and Organizer in Sonoma County and has additionally supported the efforts of various community organizations.
In her work, relationships, and life, Lidia models an openness to learning new ways of thinking and seeing while at the same time honoring her own lived experiences and perspectives. A proud Chicana, her life purpose is to continue to support all youth and to empower them to achieve both their personal and educational goals. She has worked as a Consultant, Senior Trainer and Parent Educator for Community Matters since 2004.
---
Mario Cossa, M.A., RDT-MT, TEP, CAWT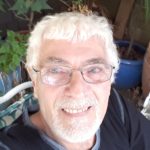 Mario has worked with children and adolescents as a teacher, theatre arts instructor, and psychodramatist/drama therapist for nearly four decades. He specializes in work with adolescent groups and trauma survivors, and is certified by the American Board of Examiners in Psychodrama and by the National Association for Drama Therapy. He travels globally offering trainings in the USA, Canada, the UK, South Africa, Australia, and New Zealand. Mario currently resides in Bali, Indonesia, for a major portion of the year, returning to the San Francisco Bay area in the fall to provide trainings for Community Matters' programs and services.
In 1989, Mario created ACTINGOUT, a program for youth in New Hampshire that combined expressive arts group therapy with training and performance opportunities in issue-oriented theatre. Mario developed its unique brand of issue-oriented, audience-interactive, improvisational theatre focusing on contemporary issues like substance abuse, violence prevention, and HIV. In 14 years of Mario's direction, ACTINGOUT offered over 1,000 performances, presentations and workshops.
Mario is recognized by his peers as a leader in the fields of adolescent development, education, and therapy. He has conducted workshops around the world on utilizing action methods with adolescent groups, and is a trainer in a number of other science-based prevention curricula in the areas of violence prevention, substance abuse prevention, and HIV prevention. His book, REBELS WITH A CAUSE: Working with Adolescents Using Action Techniques, was published in 2006 by Jessica Kingsley Press, in London.
"Working with Community Matters as a trainer in the Safe School Ambassadors® Program excites me to no end. It combines all the best features of a successful youth prevention program with sound structures for community development and sustainability. It provides me the opportunity to bring all of what I believe and all of who I am into the work. I am delighted to be on the team."
---
Mike Simpson, M.A.
Mike's background in the use of Restorative Practices began in the mid-90's as an Assistant Principal in South Burlington, Vermont. He and the School Resource Officer partnered as trainers of Restorative Conferences and conducted workshops and trainings for school teachers, counselors, and administrators, attorneys, judges, and police and corrections personnel.
Mike relocated to Petaluma in 2001 where he served as principal of Petaluma High School through 2007 and continued with Restorative Practices and conference implementation. As Superintendent/Principal of the Two Rock Unified School District from 2007-2015, he brought Restorative Practices to teachers and students at the K-6 level. Mike retired from Two Rock in June of 2015 after serving 37 years in public education.
Mike has begun working as a consultant with Community Matters and will be providing trainings to K-12 educators and school personnel on the implementation of restorative practices, in addition to his working as a Trainer of Trainers with the International Institute of Restorative Practices.
Mike and his wife enjoy spending time with their 3 kids and 4 grand kids. His leisure time pursuits include swimming, running, hiking, and fishing.
---
Shay Olivarria
Shay Olivarria has worked with youth in a variety of settings for more than 10 years. While in Los Angeles, she worked directly with youth through the city's Recreation Department. In Philadelphia, she developed and managed a 21st Century after-school program and a truancy intervention program for a local community service agency. Her professional and personal experiences drive her to work with students considered to be "at risk," and she enjoys and excels at creating a space for safe and open dialogue among students and teachers.
Shay's other work is in financial education advocacy. Her company, Bigger Than Your Block, has worked with individuals across the country in schools, conferences and business settings since 2007. She has written two books on personal finance, one of which is an Amazon.com best seller. Encouraging youth and adults to learn more about personal finance and use their agency to improve their lives is a passion.
Shay earned a B.A. in anthropology from California State University Dominguez Hills with a minor in business management. Her desire was to merge anthropology with management principles. As a candidate for her M.A. in anthropology from the University of North Texas, she traveled to the Dominican Republic to study international micro loan programs. Shay has traveled to ten countries on four continents and looks forward to continue engaging with the world.
---
Shaylene King
Shaylene King is an author, educator and anti-bullying activist.
Shaylene's battle with poor body image and low self-esteem led to destructive behavior and poor grades until a teacher stepped in and told her she could be anything she wanted to be with an education. She earned her Bachelors of Arts degree in Liberal Studies as well as her teaching credential from California Baptist University in Riverside, California.
Knowing first-hand the impact teachers can make, Shaylene became one! She has taught in public and private schools. Trained in Discrete Trial method for autism, she also collaborated with Behavioral Specialists to implement home programs.
Passionate about helping girls navigate issues related to self-esteem and body image, Shaylene has mentored girls for over twenty years. She is the Founder of The Mean Girl Extinction Project, a non-profit created with her teen daughter to combat the "mean girl" phenomenon. Shaylene also piloted an after school Kind club for fifth grade girls to build healthy friendships, thus reducing incidents of relational aggression in their social circles.
She is the author of a tween series for girls. The first book in the series, Liberty Lane and the One Girl was released in the fall of 2016. She speaks at schools, girl camps, clubs, events and organizations.
Knowing positive change takes place through positive relationships, Shaylene is excited to be part of the Community Matters family. As a trainer for their Safe School Ambassador program, she continues to empower and equip students with tools needed to develop self-confidence and practice and promote positive communication with their peers.
---